The riggers and photographers participating in the Art of Contemporary Shibari Exhibit are some of the best in the world. They are truly "world class" artists.
Click on their individual names to see more of the images they are exhibiting.
______________________________________
Ann Arbor, Michigan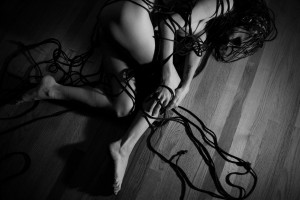 I view rope as a medium of communication. Its lexicon encompasses a broad spectrum of emotions and intents: from play to discipline, from tenderness to torture, from abstract visual expression to raw sexuality. When I photograph my work, I strive to capture a moment of that communication as it takes place, and invite the viewer to add his or her own words to the conversation.
______________________________________
Atlanta, Georgia, United States
capturederotica.com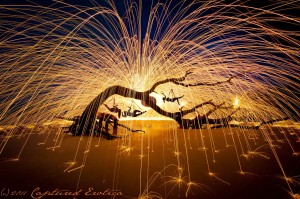 "In my ideal world, a family could visit a world renowned museum and view works of art by individuals from all over the globe. Beautiful art with many themes and subjects…including Fetish and BDSM…and find them all equally beautiful.
If you think my vision ambitious, you would be correct. It is too soon. It might take fifty years, a century, or more. But…it will happen."
______________________________________
Norwalk, California, United States
eroticropeart.com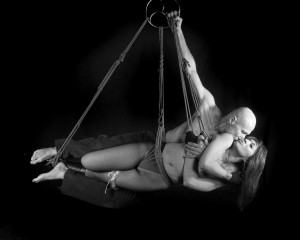 When I was very young, all I wanted to be when I grew up was a photographer. Here it is, half a century later and I still want to be a photographer, but no longer care about growing up.
Grandpa told me if I worked hard, saved my money, stayed sober and went to church, I would have a good life. Boy was he wrong. I didn't do any of that stuff and I love my life.
At 17, I fell in love with a 21 year old woman. At 63, I still do, usually a couple times a month.
My art is my passion, not my profession. It's nice when it helps to support itself but it doesn't have to support me, so it is genuinely a labor of love.
______________________________________
Nottinghamshire, United Kingdom
kinkyclover.com
rope-topica.com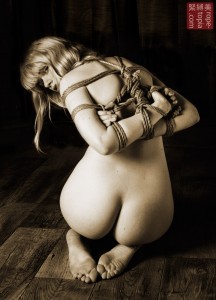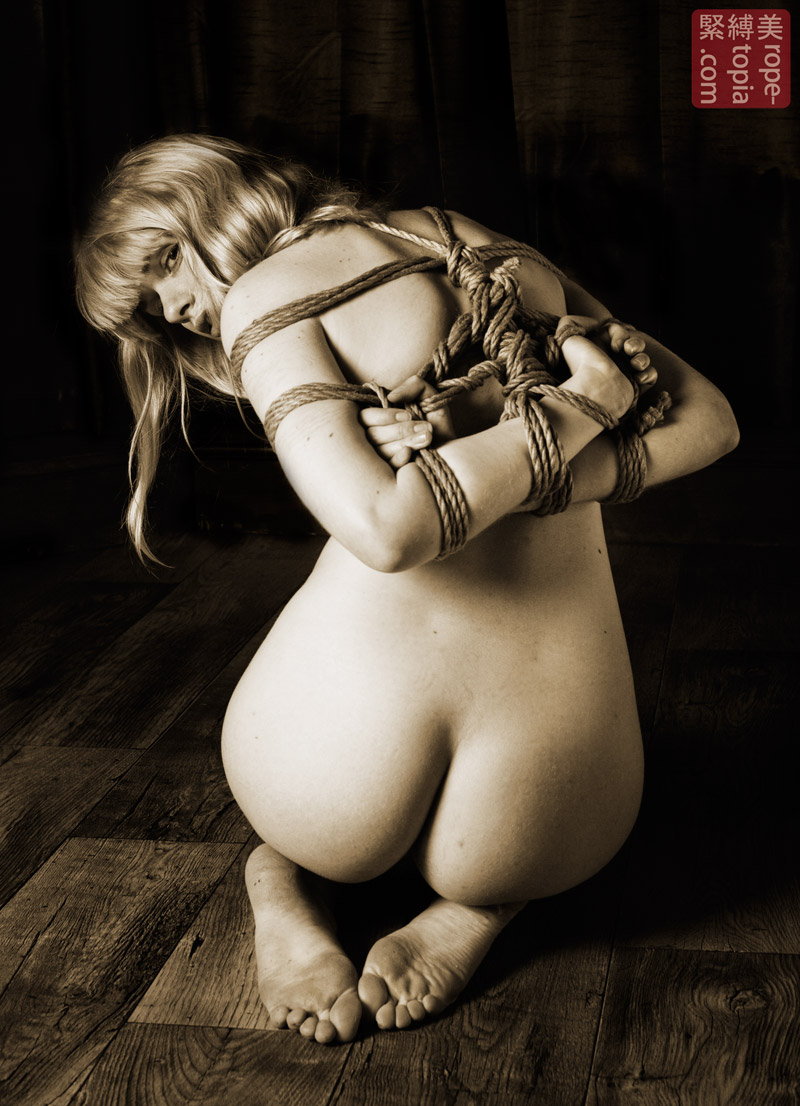 I discovered rope bondage in 2007 but had no idea it had so much potential and how deep it could be with the right partner. I met WykD_Dave and re-discovered rope bondage and the delightful world of Kinbaku.
I began modeling in 2008 and looked for shibari modeling opportunities, then when I began photography it was with taking images of Kinbaku in mind and dark fantasies of the imagination.
I have an interest in creating emotive powerful images, inspired by photographers such as China Hamilton, Jan Saudek, Norio Sugiura, Patrick Siboni and Paul Alexander. I strive to capture emotion, beauty in its varied forms and erotic fantasy, within a powerful image that tell a story and capture the feeling of that moment. I love erotic images that engage my imagination and hope that some of my images can do that too.
______________________________________
Dallas, Texas, United States
dallaskink.tumblr.com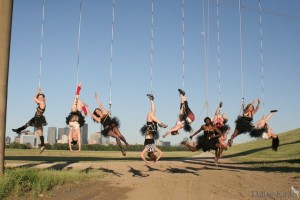 "I take pictures. I like to tie people up from works of art, landmarks, roadside attractions and other points of interest…and take their picture. Boys, girls, dogs, cats, short, tall, bearded, bald or blonde – I don't care. I'll hang you and shoot you. … I got a rush the first time I tied up a girl and took her photo. I enjoyed that feeling. I still do."
______________________________________
Atlanta, Georgia, United States
leedavid.zenfolio.com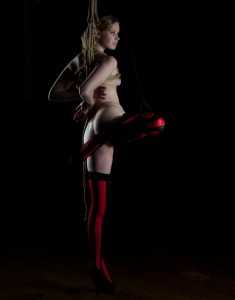 Lee David was born in Chicago on August 15th, 1962, He spent the first 20 years of his life in that area living in the suburbs of Chicago. Throughout his childhood people saw creativity and an artist's personality in him. High test scores drove him away from art and toward the technical arena and he completed and engineering degree while attending college in Milwaukee.
The time in Milwaukee gave Lee a new look at the world, in the 80's the city had an interesting alternative musical culture and his dorm was shared by an art school. Spending time with artists provided balance to the engineering education he was receiving. In 1986 Lee moved to the Bay Area and enjoyed three years there while finding additional experiences that formed his thought and style.
Always drawn to the figure and more dramatic images, Lee was originally drawn to artists like Nan Golden for her dramatic lighting and Patrick Nagel for the glamor high style look. All the while the Bondage art of artists like Robert Bishop and John Willie made and impression that was unexpressed.
In 2006 after a long hiatus the call of the camera drew Lee back into the work and he started shooting again, Meeting some of the local models and Bondage artists provided an opportunity to explore that side of art. From that day, the work his work has evolved to bring his past lighting and photography experience. Lee has become a rigger and will always have favor for pictures that include rope, but his work is not limited by that and includes pin up, fetish other genres as well.
______________________________________
Seabrook, Texas, United States
doctorz.zenfolio.com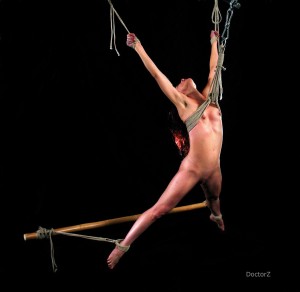 "When I discovered shibari around 2005, it was natural to combine it with my photography hobby. Shibari and photography seem to naturally go together. Photography is new technology following the centuries old tradition of artists painting shibari scenes.
I was very happy to discover that models like to be photographed in shibari positions
I like the beautiful images with rope applied to the graceful lines of a female body. I like the art that is made with different suspensions, a "Shibari Circus".
This art requires additional skills beyond photographic skills. And, it requires the model to place a lot of trust in the rigger. A very special bond develops between the model and photographer/rigger during and after a photoshoot. I like that.
I have been blessed to have worked with some beautiful and talented models, some of the nicest people in the world. I like that."
______________________________________
Seattle, Washington, United States
jimduvall.com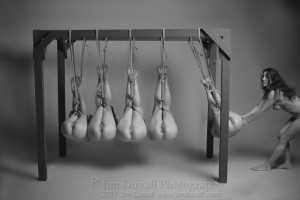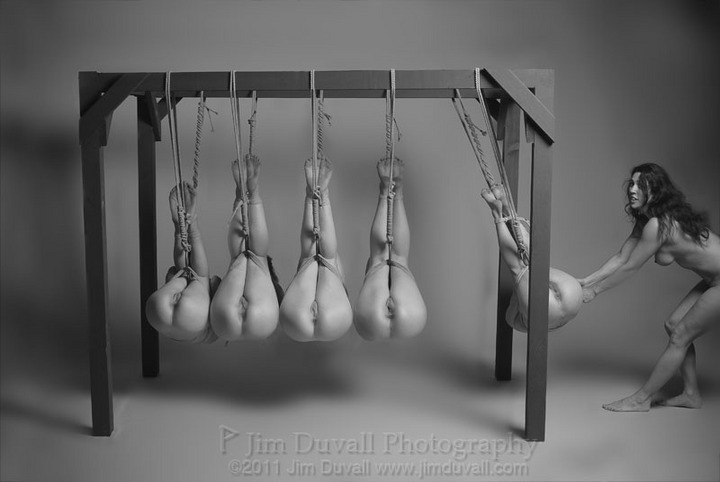 Jim Duvall began his career as an erotic photographer in the early days of the World Wide Web taking pictures for phone sex workers. He soon began janesguide.com along with his former partner Jane Duvall. Along with shooting for this company he has shot images for several other Web endeavors including bondage.com. His art has been shown at the Seattle Erotic Art Festival and many other erotic art festivals around North America. He helped start The Betty Pages, an LGBT magazine serving Whatcom and Skagit counties and was a writer and photographer for the magazine for 5 years.
As a sexuality activist Mr. Duvall has volunteered for many organizations over the years. He is a founder and former President of the Board of Directors of the Center for Sex Positive Culture (nee Wetspot). He founded the Seattle Erotic Art Festival. He is a past President and Board member of the National Coalition for Sexual Freedom. He is the very proud recipient of the Leather Sins Presidents Award in 2011.
Jim Duvall teaches on a variety of topics from erotic photography to rope bondage at events and for groups all over North America. His teaching style ranges from very hands on technique classes to demonstrations and entire class hypnosis or guided meditation.
Currently he works as a fine art photographer and practices hypnotherapy in Seattle WA.
______________________________________
Lazio, Italy
alcova.biz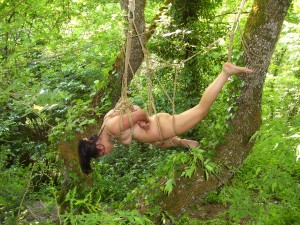 I have a fetish/sm shop in Rome and I am very active in the local bdsm community. So you don't have to be shy or unwilling to be social/open about your lifestyle. This doesn't mean going around on a leash, of course, but means you won't live your life pretending you know nothing about this.
I'm president and active member of the BDSM Italia association, with the goal to broaden the knowledge of BDSM culture in Italy.
______________________________________
Italy
albertolisi.com
hikarikesho.com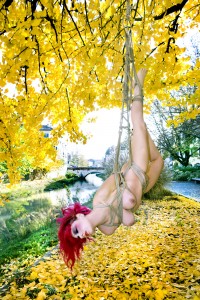 Since his childhood, his main passion has been photography. He was given his first camera at the age of 10 from his grandfather. From this first Volklender bellows camera to today, Alberto continues to evolve and is mastering the art of digital photography.
Through studies and numerous recognitions in various exhibitions and photographic contests, Alberto soon became a professional photographer. Specializing in Fashion Photography, he collaborates with some of the most important international designers: Alviero Martini, Romeo Gigli, Gianfranco Ferré, Mariella Burani, and Renato Balestra, among others.
Alberto has developed a unique style for photographing female bodies, making personal experiments on the theme of body expression.
About 10 years ago, he discovered shibari art, and since then his artistic work is almost exclusively devoted to research of aesthetics through the use of this fascinating discipline.
Tying bodies to create living sculptures and then photographing them…using an art, shibari, to create an artwork with photography.
That's his aim.
______________________________________
San Francisco, California, United States
rue99.com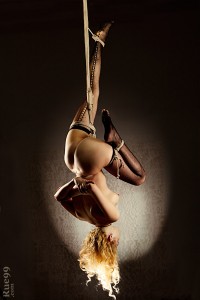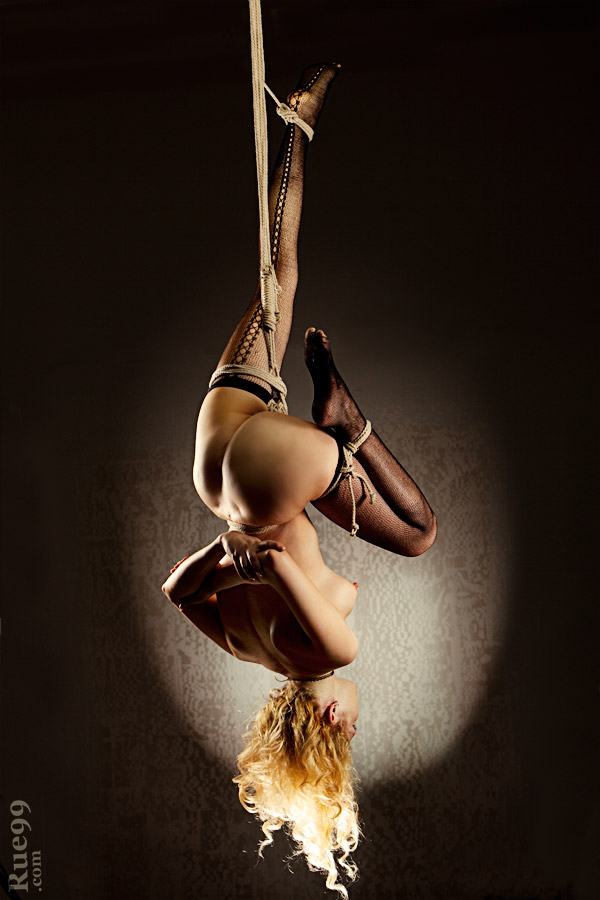 Chi's evocative images range from the subtly erotic to highly provocative. Regardless of the subject, Chi distills the essence of what's portrayed to make it more accessible to viewers of all backgrounds. In his words:
"By suspending notions of what's acceptable and approaching everything with an open mind, I find beauty in a wide variety of things, from the boldest to the most intimate. I'm excited when my work opens people's minds because they've seen something in a way that drastically differs from their preconceptions."
Chi's work has been featured in national exhibitions, published internationally, and garnered awards at SEAF and other venues. Most of his images are shot in his studios in San Francisco or Redwood City, and on location in the San Francisco Bay Area.
______________________________________
Leesburg, Alabama, United States
interwovenimages.com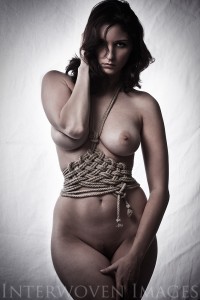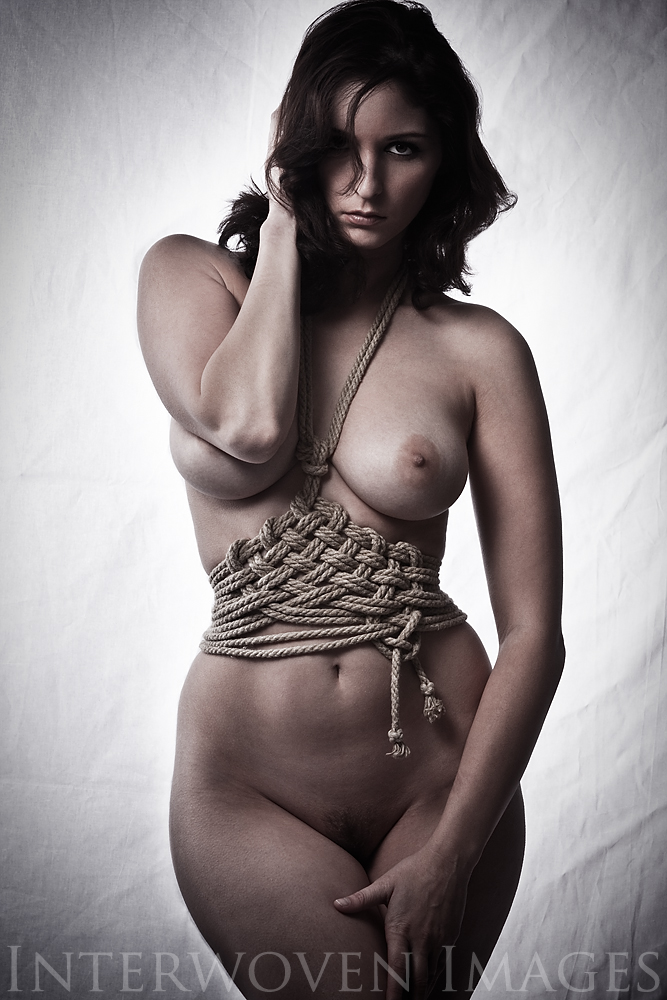 I use rope to create beauty. Beautiful designs with my decorative ties, and beautiful reactions with my utilitarian ties. I can tie clinically for my art, or intimately for my play.
I shoot my decorative bondage to highlight the confidence and poise of the model, and to show the fashion and glamour of rope bondage. I usually work with professional models.
______________________________________
New York and Paris
Zee Maitri on model Mayhem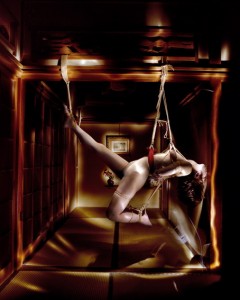 I've been tying knots since I first learned to tie my shoes. Trained in Shibari in Tokyo, I have been traveling the world working on a collection of images for a book on Shibari bondage.
______________________________________
Portland, Oregon, United States
noblerope.com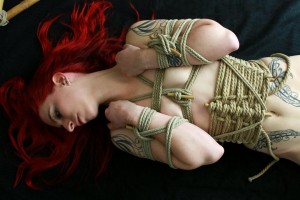 Noble has been exploring his fascination with consensual Dominant/submissive hierarchies and erotic rope bondage for over three decades. He is recognized in the Portland lifestyle community as a thoughtful and accomplished instructor with a knack for helping others learn the captivating art of rope restraint. He established Noble Rope Arts in 2008 to encourage other open-minded people to learn how to safely explore rope bondage and other forms of BDSM play as a powerful means of connecting deeply with their play partners, lovers, and themselves. Noble writes, creates erotic bondage photographs, and teaches workshops on kinky play in his home town of Portland, Oregon. He was a featured presenter at Erosfest 2009, teaching workshops on flogging and erotic rope bondage. He is the co-author of the book "Lightning Bolt Rope Bondage" and is presently working on a book on using bamboo poles in rope bondage.
______________________________________
Denton, Texas
Alexander Neptune Photography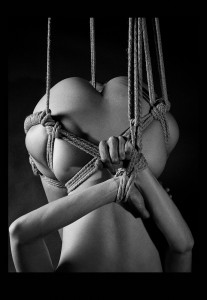 I am interested in the connection point between people and the rope as a metaphor for the connections that develop between the people doing shibari together. In this sense, rope is a medium of communication. We have TVs, cell phones, email, hugs, kisses, caresses, and myriad other ways of linking ourselves to our lovers, our friends, and our world. Rope is another one of those linkage mechanisms, and a particularly beautiful, sensual and sometimes erotic one. Through rope, we can convey to our partners the universe of positive human experience. Love, lust, joy, contentment, and serenity can be transferred through the rope. Capturing this linkage – and the emotion that is passed from one to another via rope – is my goal.
______________________________________
Orlando, Florida, United States
lewrubensproductions.zenfolio.com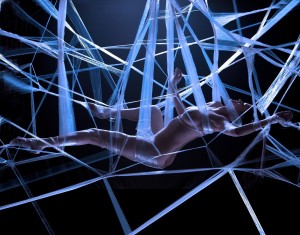 I have spent my entire life as a very shy, private individual. This was partly done of necessity for what was perceived as my forbidden sex life. It is not easy for me to get up in front of people to show my bondage work. The feeling that I'm giving something back to those people who have shown their bondage work to me is my motivating force for overcoming my shyness. If even one person sees and likes a tie that I have created, I feel very proud indeed.
______________________________________
Lazio, Italy
wildtieswkinbaku.com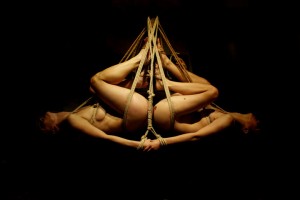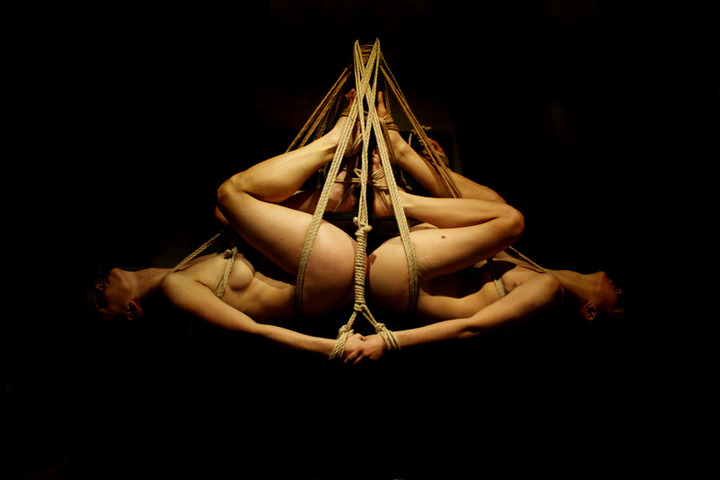 Riccardo Sergnese is an Italian Rigger and Rope Artist. His passion for Japanese Bondage and photography has led him to the publication of "Bondage", a self produced photo book. The great success obtained from the book both in the national and international context started a series of important collaborations, including his work as a co-teacher in the first Italian Bondage School, entitled to Itoh Seiyu and led by Stefano Laforgia. He has started performing in national Kinbaku exhibitions and events, and is the first Italian Rigger to be listed on Nawapedia.
He's willing to collaborate with photographers, riggers, videomakers and event organizers.