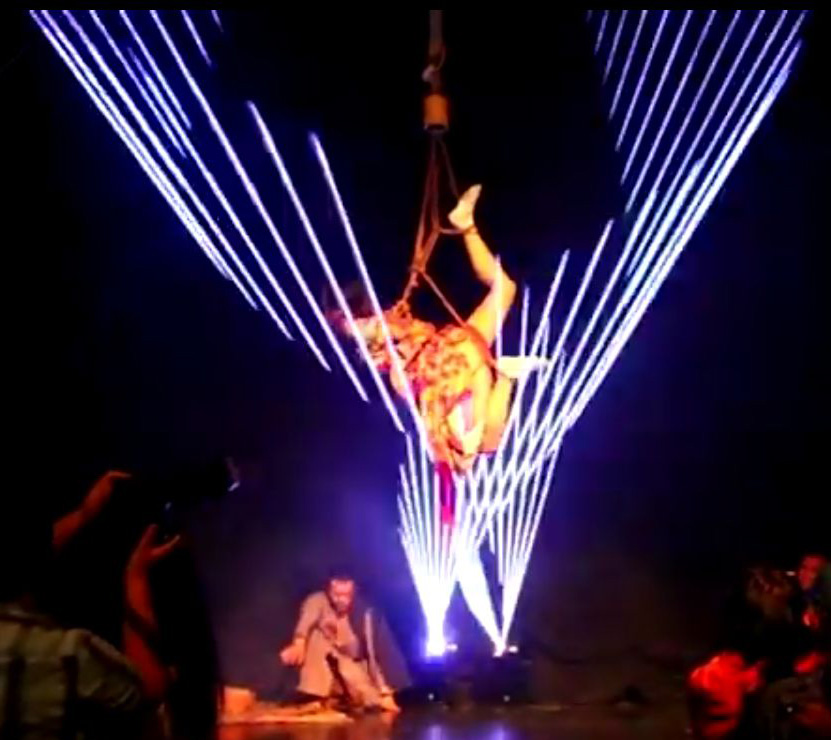 Kinoko Hajime is one of the current Japanese Shibari Superstars. He is a professional shibari artist who travels around the world doing performances and teaching workshops. This video was recorded at one of his performances in 2016 at Department H in Tokyo. His performances are very nice and frequently very theatric with special lighting, etc.
Enjoy the video after the break.
In this video, his "New" Japanese style of shibari still includes asymmetrical positions and intentionally uncomfortable rope work typical of the classic Japanese style of shibari rigging..
Rigger: Kinoko Hajime
Model: Eri Hana
This performance includes a laser show in the form of laser background lights illuminating his model.
Laser Lighting Artist: "MIU"
You can see more of Kinoko Hajime's work on youtube and his website.