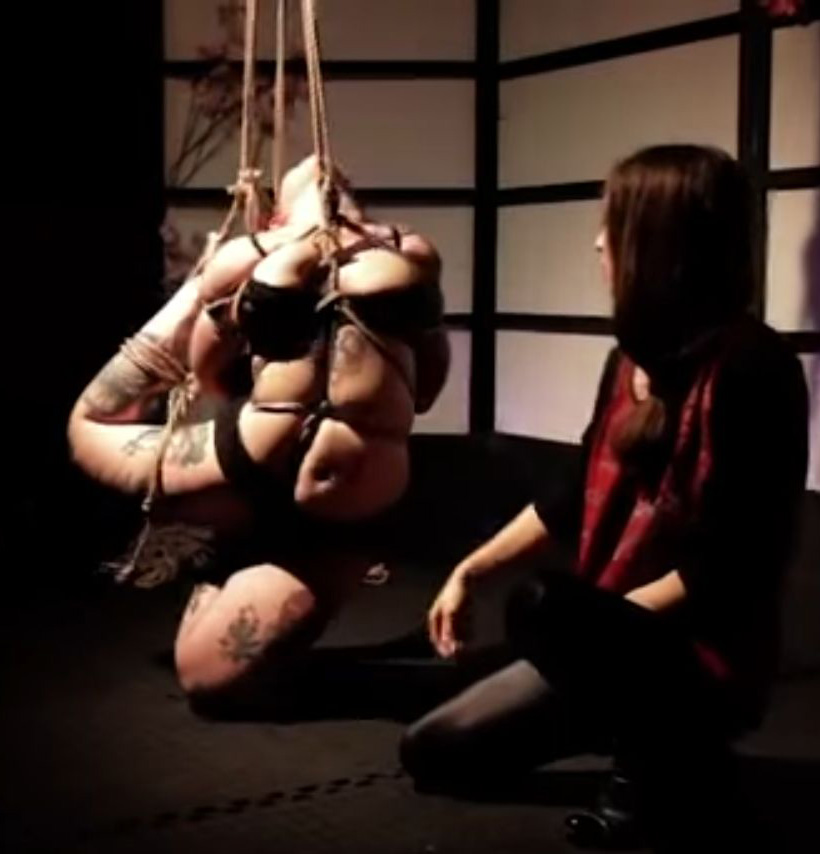 Nina Russ is an Italian girl who fell in love with shibari. She has migrated to London and has become a student and partner with Esinem, who is a prominent London based shibari participant. She has become an excellent shibari model, rigger and educator. Both of them have studied with Japanese shibari masters, and have adopted the opinion that shibari should be performed like the Japanese masters, which they feel is the only true shibari. Most western riggers have moved on from this opinion.
Learn more and enjoy the video performance after the break.
Typical characteristics of "true Japanese shibari" involve asymmetric rigging that is intentionally uncomfortable. Native Japanese models pride themselves on how much pain they can tolerate during a Japanese shibari performance. Take a look at the asymmetrical rigging in this video. Does it look uncomfortable to you?
I know this rigging style appeals to some riggers who pride themselves as sadists, and to some models with masochistic tendencies who really like some pain. But, most western shibari riggers do not rig their models like this.
Model: Sophia
Rigger: Nina Russ
You can see more of Nina Russ' work on youtube, and on her website, NinaRuss.net.