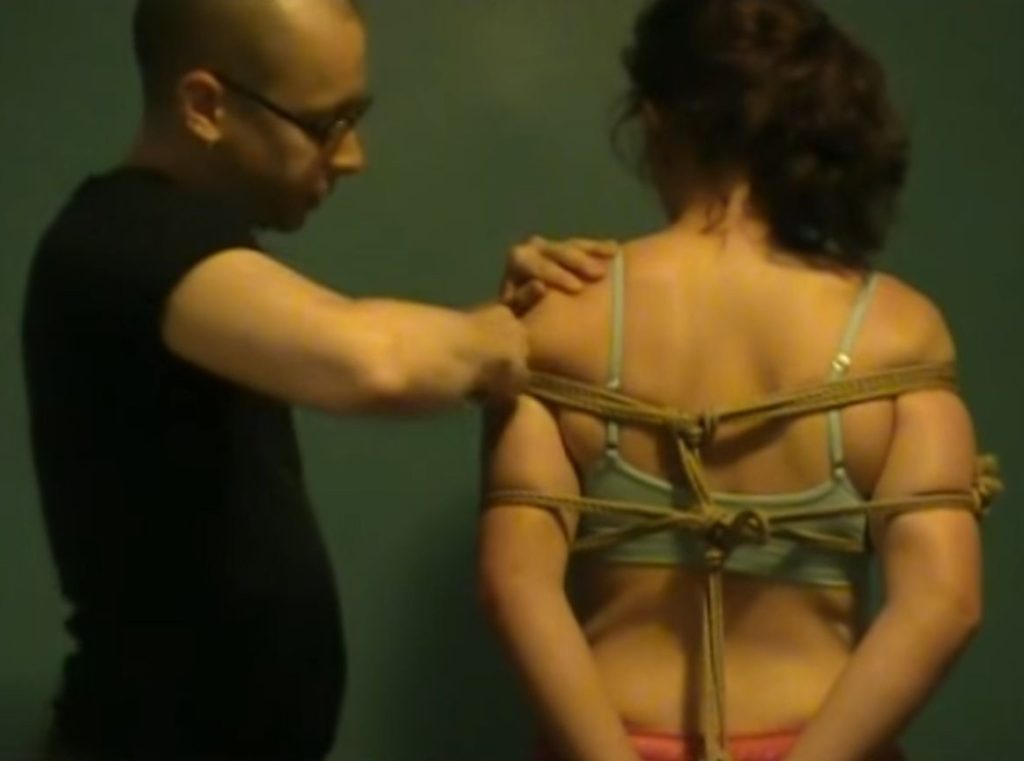 Here is one variation for constructing the strappado, demonstrated by Tracker Dan with Innovative Fiber Arts. Besides tying the model's arms behind the back, it provides a chest harness that can be used to protect the model in case of a fall. Tracker Dan also demonstrates techniques to help protect the model from nerve damage that might be suffered during this tie.
Enjoy the video after the break.
You can see more of Tracker Dan's work on youtube, and on his blog.