An international group of 17 world class shibari riggers and photographers sent 159 prints to Mother Dog Studios for this exhibit, which makes it the largest gallery exhibit of Contemporary Shibari Art in the world.  Many of the prints in this exhibit are larger than life.
For the Opening Weekend activities, 7 of these talented artists and their models traveled here from Los Angeles, Portland, Orlando, Atlanta, Austin, Dallas, as well as Houston.  Some of them are shown in these 2 snap shots (courtesy of Alexis).  Their work can be seen by clicking on their names.
From left to right –  DoctorZ, DallasKink, Captured Erotica, Model Lisa, Alexander Neptune, and Lew Rubens.
Picture has been deleted.
From left to right – Lew Rubens, Noble, and CharlyB.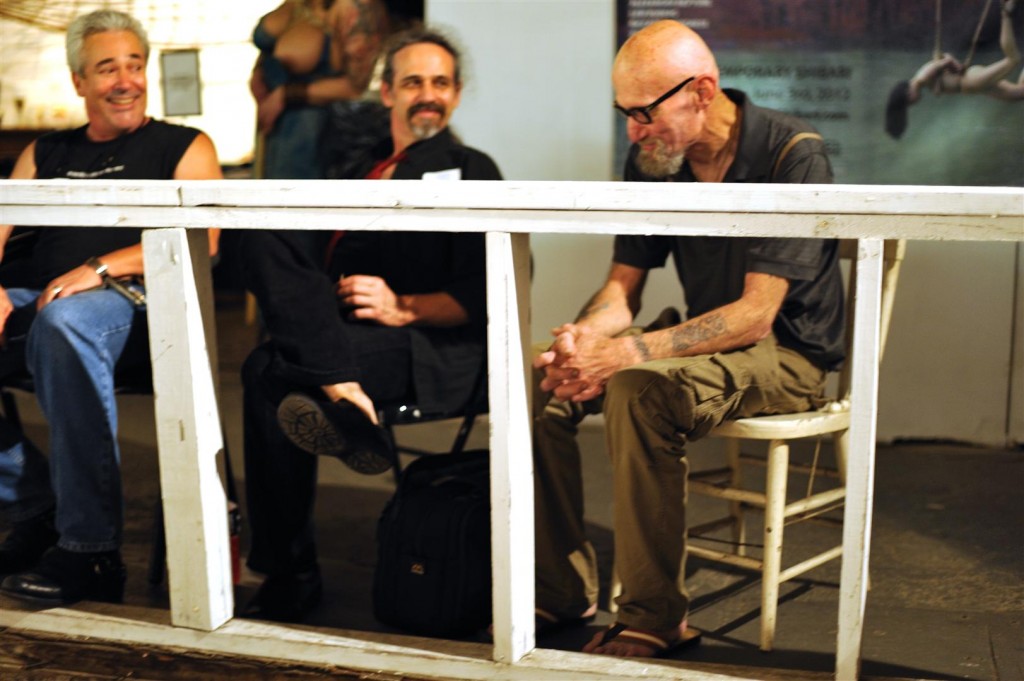 Isn't it interesting that his group of ordinary looking people can create such extra ordinary and excellent art.  I'm very happy and proud to include them among my friends.