The expression on this pretty model's face is typical of many models after they enjoy a shibari experience. It's a result of the endorphin release they experience.  They enjoy a feeling similar to the "runner's high" enjoyed by many athletes.   While this image includes a beautiful model, excellent ropework, and nice lighting in a technically very well done photograph, for me, personally, the beauty in this image is contained in the peaceful and pleasurable expression on the model's face.  I smile every time I see that kind of expression.
The Art of Contemporary Shibari Exhibit at the Fotofest 2012 Biennial will feature works by exceptional shibari riggers and photographers from around the world as well as the United States.
This is one of several prints that will be displayed and offered for sale by the talented shibari artist and photographer, Noble Manque, from Portland, Oregon.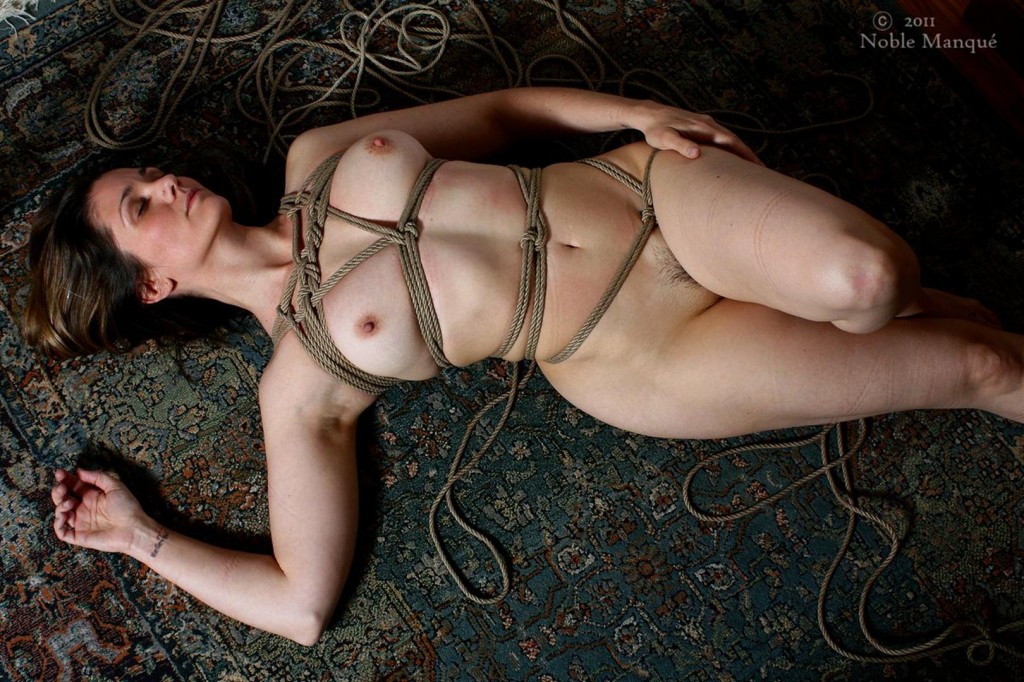 Here are other images Noble Manque will display at the the exhibit. You can see images that will be displayed by the other world class shibari artists and photographers here.